Floors
---
9
Sqft Range
---
770 - 1025 ft2
Bedroom Range
---
2 - 2
Completion Date
---
2023
No of Units
---
38
Property Details
Rich Tower Galle Road, Wellawatte apartment is located in a highly residential area of this town Wellawatte. These apartments are designed for your budget requirements at an affordable price to pay on installment schemes. Ideal as compact family homes with modern architecture, impressive design, and decor, located nearest to bus stops, schools, restaurants, supermarkets, entertainment venues, and shops. Amenities include ceiling fans, main entrance and room doors fitted with timber, windows made of rustproof powder-coated aluminum (non-corrosive ), complete pantry cupboards for kitchen, hot water geyser for master bedroom bathrooms, imported porcelain tiles for floors, ceramic tiles for bathrooms and pantry walls, AC provision for all bedrooms and living-dining area, separate electricity and water meter for each unit, car park, garbage storage area, fire protection system with fire extinguishers, high-speed elevator, stand by generator for common area lighting and water pumps, CCTV.
Amenities
---
Automated Elevators
---
Dedicated Parking
---
Backup Generator
---
24 Hours Security
---
CCTV Monitoring
---
Daily Garbage Collection
Floorplans
Bedrooms : 2
Bathrooms : 2
Floor Area : 770 Sqft.
Bedrooms : 2
Bathrooms : 2
Floor Area : 860 Sqft.
Bedrooms : 2
Bathrooms : 2
Floor Area : 900 Sqft.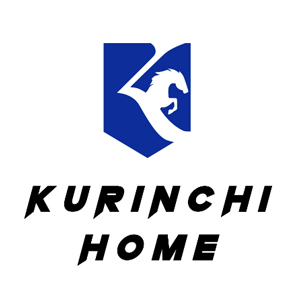 Kurinchi Home (Pvt) Ltd is 16 years Excellency amongst the oldest and most well-reputed construction company in Sri Lanka, We are pioneers in the Sri Lankan construction industry. Continuing our legacy of innovation, we achieve new milestones with every endeavor. Kurinchi Home builds your dream house embedding excellence into every brick of it and preserving the good name of the construction industry. Supported by extensive knowledge and vast experience of founder members, our skilled workforce is committed to timely completion of every project undertaken without compromising on the issues related to quality, safety, and environment. The dedicated architects, engineers, and quantity surveyors that drive the firm's activities are ably complemented by a team of multi-skilled and competent support staff. The Company also actively procures the latest construction technologies to assist its highly skilled workers. We have the capability to meet the very high demands of the modern construction industry in terms of maintaining high standards of building techniques by strictly adhering to the code of conduct of the relevant Professional Institutions with its professional and technical manpower resources, Kurinchi Home are able to undertake construction projects of any scale. Today our company stands tall as a truly Sri Lankan company and acclaimed as a national asset. Through the experience of our well trained and equally passionate technical workforce, we pay much importance towards the successful completion of any construction project handled by us however big or small.
---
Contact Developer
Request a Free Call
Please enter your contact number and sent to get free call from property advertiser.
Email Developer
This advertisement is posted on the Ceylon Property.lk by the mentioned advertiser. As Ceylon Property.lk has no affiliation with property advertisers, we are not responsible for the accuracy of the ad's content and we are unable to guarantee their services or we are not responsible for services provided by the advertisers. We as Ceylon Property.lk only provide the platform for the advertisers to list their properties. You will be contacting the advertiser (Property Owner/ Real Estate broker/ Agency/ Developer) of this property directly. We advise you to take precaution when making any payments or signing any agreements and be alert of any possible scams. If making any payments we recommend that you have two permanent & verified methods of contact of the payment receiver such as their landline number and home/business address. For more information, please check our Terms of use.
Posted / edited: 1 year ago