Floors
---
Single and Double Story Houses
Sqft Range
---
1 - 1 ft2
Bedroom Range
---
-
Completion Date
---
To be Confirmed Soon
No of Units
---
1
Property Details
The upcoming Home building company named "SALIYA HOME BUILDERS" under the registration of CHE Investment (PVT) Ltd since 27th April 2011, which has a 12 year long proud history in Sri Lanka. The head office is situated in their own building at No 24, Vidarshana Mawatha, Galawilawatta , Homagama and also have branches at No 62, New Rathnapura Road , Avissawell and No 13 A, Bus Stand Road, Rathnapura.

SALIYA HOME build houses on their own land as well as on lands which are owned by our clients, wherever in Sri Lanka. At the very beginning, they only built houses on their own lands. They proceeded to sell them to their customers. These homes were completely built and furnished homes according to their own plan and interior designing. With the rapid expansion of their services, customer base and Investment, they expanded their services to build your dream home, apartment, or business place on your own lands. This will be extremely helpful, especially for customers who are currently working in foreign countries as well as customers who are locally employed.

The main goal is to provide you with a high-quality product using modern technology with a genuine, trustworthy and cost-effective service. To be able to attain this goal, they take every possible attempt to provide their clients reliable, responsible and high-quality products and services. Within some reasonable occasions, Saliya Homes is ready for you to incur your losses to a certain extent from our part so that you may have no any room for repenting later with what you have decided.

They are pleased to inform you that "SALIYA HOME BUILDERS" is a customer friendly, most reliable and trust-worthy and everlasting building construction firm in Sri-Lanka which will always uphold high quality in building construction.


Efficiency

Binding hands with their well-experienced team, They aspire to bring their projects on time and on budget. Even with different hardships, they aspire to give efficient service to the customers.

Quality

Saliya Homes have, and continue to surpass our customers' expectations through extraordinary finishes and superior craftsmanship. Understand that attention to detail and high standards are essential for this and are already implemented then in all the site.

Integrity

As a building construction company, Saliya Homes maintain their integrity as a trustworthy and reliable organization. Thereby, their customers will have no doubt whatsoever in putting their fullest trust in investing their hard-earned money in us.
Amenities
Floorplans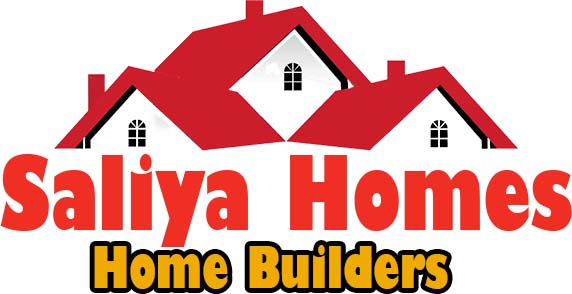 ---
Contact Developer
Request a Free Call
Please enter your contact number and sent to get free call from property advertiser.
Email Developer
This advertisement is posted on the Ceylon Property.lk by the mentioned advertiser. As Ceylon Property.lk has no affiliation with property advertisers, we are not responsible for the accuracy of the ad's content and we are unable to guarantee their services or we are not responsible for services provided by the advertisers. We as Ceylon Property.lk only provide the platform for the advertisers to list their properties. You will be contacting the advertiser (Property Owner/ Real Estate broker/ Agency/ Developer) of this property directly. We advise you to take precaution when making any payments or signing any agreements and be alert of any possible scams. If making any payments we recommend that you have two permanent & verified methods of contact of the payment receiver such as their landline number and home/business address. For more information, please check our Terms of use.
Posted / edited: 1 year ago